Everything from a single source
Krones Izumi offers you an all-round support: From consulting to the preparation of custom-made solutions and lines all the way to project management, commissioning and service. And of course, all this is done with the focus on your requirements.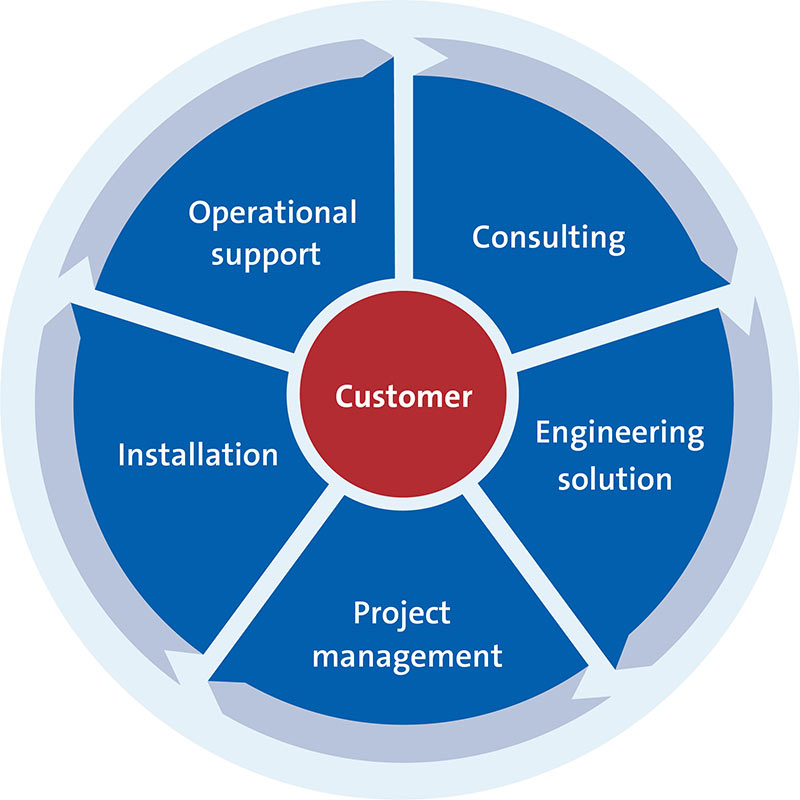 Our synergies –your benefits
Thanks to our company headquarters being in the heart of Asia, we are right at your doorstep and can take advantage of short communication routes when handling your wishes and requirements.
Krones Izumi possesses a huge wealth of experience in systems engineering. Both joint venture partners have an excellent reputation in the food and beverage industry. Our focus is always on quality and added value for you, our customer.
Experienced engineers process projects in close collaboration with you – responsiveness and quick turnaround times are our maxim throughout.
We also remain in contact with you and provide operational support after your line is installed.
Krones Izumi Processing's value proposition to you